Defending the United States Constitution One Case at a Time!

Welcome to the
Criminal Defense Investigation
Training Council (CDITC)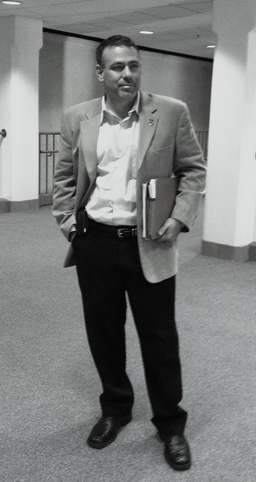 The objective of the CDITC remains focused upon elevating the discipline of criminal defense and due process investigation to the level of significance and importance that it deserves. We recognize our fundamental mission as criminal defense and due process investigators is the defense of the United States Constitution with an emphasis upon the 6th Amendment. The Council is actively pursuing the goals of professional competence and academic excellence through Certifications, Training Seminars, Distance Learning, and Academy Level Training Programs. We are honored to have the finest public defender investigators and private investigators in the nation among our ranks!

The Council encourages agencies and professionals actively engaged in the discipline of Criminal Defense Investigation to join the Council and pursue the nationally recognized and prestigious designation of Board Certified Criminal Defense Investigator (CCDI). Are you Board Certified?

Watch the Video Message Introduction!
Join the Top Criminal Defense Investigators in the World for the highest level of training available!
The Criminal Defense
Investigation Training Council

National Criminal Defense Investigation Training

Academy


40 Hours of intensive training

East Coast - Florida Forensic Science Investigator Academy
June 13-17, 2016
Five days of intensive training and a visit to the National Navy UDT Seal Museum! - Successfully Completed!


West Coast - California Criminal Defense Investigator Academy
January 23-27, 2017
Five day Academy program
Criminal Defense Investigation: The Component Method & Case Management, Forensic Science Applications, and Capital Case and Penalty Phase Mitigation, Scenario Based Team Oriented Training - Instructors will consist of CDITC & CALI Cadre. This program promises to be the most exciting training event of the year! San Jose, CA. Registration opening soon!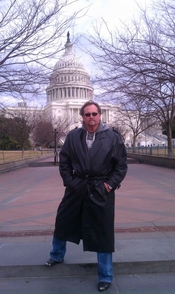 Featured Investigator:

Joseph Anthony Travers, CCDI
Private Investigative Research company, PO Box 270, Oceanside, California 92049, (760) 383-2338, joseph@ncicinc.com
JOSEPH ANTHONY TRAVERS, CPI, CCDI holds a Bachelor's Degree in Criminal Justice Administration, and has been advanced to candidate for a Master's of Science Degree with High Honors (4.0 GPA) from the California State University at Long Beach Graduate School of Criminal Justice Administration. Mr. Travers was also an Honor's student (4.0 GPA) at Calvary Chapel Bible College.
An Honorably Discharged Veteran from the United States Navy, Mr. Travers has a total of six years of experience in Law Enforcement, specifically in Criminal Investigations and Police Training and Supervision. He possesses professional certificates from the California State Peace Officer Standards and Training; Basic, Intermediate, Advanced Officer Training, Hostage Negotiations, and Field Training Officer Certificates. In addition, Mr. Travers has experience in Loss Prevention and Private and Personnel Security, having served as the former Manager of Security, Southern California, for McDonnell Douglas Corporation.
Mr. Travers is a California State Licensed Investigator (www.PeoplesDetective.com ), since 1984, and his investigative work has been chronicled in People magazine, various cable networks, and on television stations such as CBS, NBC, ABC, KTTV, KCOP, KHJ, KTLA, and the TV movie and series Renegade. His work has also been recognized in the front-page headlines of newspapers around the country, including The Los Angeles Times, The New York Times, The Sacramento Bee, The Riverside Press Enterprise, The Los Angeles Daily News, The Inland Empire Daily Bulletin, The Orange County Register, OC Weekly, and the San Diego Union Tribune, Risen Magazine, and Dove TV.
For ten years, Mr. Travers has taught Investigation, and has served as Director of Education for U.S. Colleges Incorporated and Private Investigative Research Company Schools of Professional Investigation and Security. He has testified as an expert witness and conducted investigations regarding Police Practices and Investigative Technique in California State and UnitedStates Federal Courts. Joseph Travers is the foremost investigative expert in California on Police Practices and MisConduct, having investigated civil cases well over $100 million dollars in jury awards and settlements. Joseph Travers is the author of the first textbook on Private Investigation in 1995, now in it's 3rd Edition http://www.ccthomas.com/details.cfm?P_ISBN13=9780398080921 and the first Private Investigators Handbook and Almanac in 2011, also in it's 3rd Edition http://www.lulu.com/spotlight/josephtravers1957
Mr. Travers is currently a Police Commissioner for the City of Oceanside, California since 2008. He is the current President and former second Vice President and Director of the San Diego District for the California Association of Licensed Investigators (CALI), the Largest Private Investigation Association in the World, Receiving the President's Award in 2014 and the Investigator of the Year Award in 2015. He is also a Pastor for National Christian Information Center, Incorporated.,www.NcicInc.com , and ministers on a Harley Davidson Motorcycle as founder of "Born Again-The Way" Christian Motorcycle Ministry, Bibles for Marines and Bibles for Frogmen www.BiblesForMarines.com , and serves as a Licensed Investigator and Educator with his son, Joshua, with the CIA School of Investigation. www.CIAInvestigationAcademy.com. As Executive Director for www.SavedInAmerica.org Pastor Travers has assisted in the rescue of 22 young girls vulnerable to Child Sex Traffickers SINCE December 2014.
My most interesting case was the inspiration for the Television series "Renegade" documented in People Magazine in 1989

The CDITC is honored to welcome the United States Military into our organization. We had the privilege to deliver the CDITC Certification Training to the investigative team of the Office of Chief Defense Counsel in Washington, D.C. The training was attended by Navy NCIS, Army CID, and Air Force OSI agents as well as civilian investigators assigned to the team.
The White House, Washington, D.C.
Golden Rule Award Finalist – CDITC Intern Investigator Program
"I commend you for your commitment to the American ideal of Service. Your efforts are going a long way toward healing and renewing your communities and serve as an inspiration to all who are striving to improve our world."
-
Bill Clinton -
President of the United States of America

Indiana Public Defender Council
"I secured Mr. Perron's services to conduct an eight hour intensive training program for criminal defense investigators here in Indiana. The program which Mr. Perron devised, organized and single-handedly taught was the best investigator training we have ever been able to secure for our investigator members."
- Jodie English, Attorney at Law - Training Coordinator

Commonwealth of Kentucky, Department of Public Advocacy
"Brandon Perron, the Executive Director of the CDITC, is a rare triple threat of a presenter.

He brings the rare combination of clear communication in preparation, strong substance and excellent showmanship.

He motivates and challenges investigators to perform at the highest level and take responsibility for their work and their role in the agency."
-
Jeff Sherr, Attorney At Law -
Education and Strategic Planning Manager


Colorado Public Defender

"We've heard from many attendees how much they appreciated the training. Your are an engaging speaker which made it possible for people to actually stay tuned in for the message. We really appreciate all you did to make this investigator conference such a success for us"

- John Goglach and Pam Sharp, training organizers for the Colorado Public Defender.

AGENCIES THAT HAVE PARTNERED WITH THE CDITC
TO FACILITATE TRAINING
Government Agency Members & Participants:
United States Department of Defense (DOD) - US Military Office of Chief Defense Counsel


United States Government - Federal Public Defender

National Indian Gaming Commission, Department of the Interior


State of Virginia - Department of Criminal Justice Services

State of Colorado - Public Defender Office

State of Illinois, Cook County Public Defender - Chicago, IL

State of Connecticut - Public Defender, Quinnipiac Law School

State of Indiana - Public Defender - Indianapolis, IN


State of Ohio - Public Defender

Kentucky Department of Public Advocacy - Frankfort, KY


State of Minnesota - Public Defender

State of Iowa, Public Defender


State of Florida 2nd Judicial Circuit Public Defender, Tallahasee, FL

State of Florida, 4th Judicial Circuit, Public Defender, Jacksonville, FL

State of Florida 5th Judicial Circuit Public Defender, Ocala, FL

State of Florida 8th Judicial Circuit Public Defender, Gainesville, FL


State of Florida 9th Judicial Circuit Public Defender - Orlando, FL

State of Florida, 11th Judicial Circuit Public Defender - Miami, FL


State of Florida, 13th Judicial Circuit Public Defender - Tampa, FL

State of Florida 19th Judicial Circuit Public Defender - Fort Pierce, FL

State of Florida, 4th District, Regional Conflict Counsel

State of Missouri, Public Defender

State of Wisconsin, Public Defender

State of Massachusetts, CPCS Committee for Public Counsel Services

State of Georgia, Public Defender

State of North Carolina, Public Defender

State of Arizona, Public Defender

State of Louisiana, Public Defender

New York State Defender Association, New York Public Defender

State of New York Public Defender Association

Ontario County Public Defender, State of New York

State of Arkansas, Public Defender Commission

State of South Dakota - Public Defender

Professional Association Partners & Participants:
NDIA - National Defender Investigator Association

NAIS - National Association of Investigative Specialists

TCDLA - Texas Criminal Defense Lawyers Association

FAPD - Florida Association of Public Defenders

NALI - National Association of Legal Investigators

PAWLI - Professional Association of Wisconsin Licensed Investigators

SCALI - South Carolina Association of Licensed Investigators

LPDAM - Licensed Private Detectives Association of Massachusetts

FALI - Florida Association of Licensed Investigators

TALI - Texas Association of Licensed Investigators

CALI - California Association of Licensed Investigators

NCAPI - North Carolina Association of Private Investigators

CALPI - Connecticut Association of Private Detectives

GAPPI - Georgia Association of Professional Private Investigators

IAPI - Iowa Association of Professional Investigators

MCPI - Michigan Council of Private Investigators

ISPI - Indiana Society of Professional Investigators

SDBA - South Dakota Bar Association
Educational Institutions
University of North Carolina at Chapel Hill
Indian River State College
Kaiser University

Private Agency Members & Participants
:
Ashenoff & Associates - Miami, FL
Case in Point Investigations - Manchester, NH & Boston, MA
I.R.I.S. LLC - Hartford, CT
Investigative Support Specialist, Inc - Stuart, FL
Fairfield Investigations, Jupiter, FL
Call 1-800-465-5233 to schedule a training event at your location.