Defending the United States Constitution One Case at a Time!

Welcome to the
Criminal Defense Investigation
Training Council (CDITC)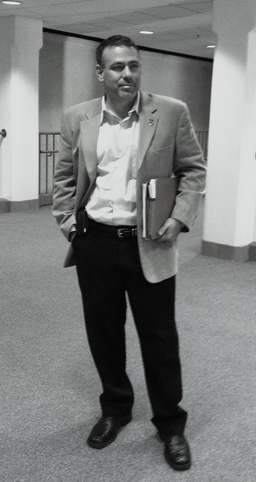 The objective of the CDITC remains focused upon elevating the discipline of criminal defense and due process investigation to the level of significance and importance that it deserves. We recognize our fundamental mission as criminal defense and due process investigators is the defense of the United States Constitution with an emphasis upon the 6th Amendment. The Council is actively pursuing the goals of professional competence and academic excellence through Certifications, Training Seminars, Distance Learning, and Academy Level Training Programs. We are honored to have the finest public defender investigators and private investigators in the nation among our ranks!

The Council encourages agencies and professionals actively engaged in the discipline of Criminal Defense Investigation to join the Council and pursue the nationally recognized and prestigious designation of Board Certified Criminal Defense Investigator (CCDI). Are you Board Certified?

Watch the Video Message Introduction!
Join the Top Criminal Defense Investigators in the World for the highest level of training available!
The Criminal Defense
Investigation Training Council

National Criminal Defense Investigation Training

Academy


40 Hours of intensive training

East Coast - Florida Forensic Science Investigator Academy
June 13-17, 2016
Five days of intensive training and a visit to the National Navy UDT Seal Museum! - Successfully Completed!


West Coast - California Criminal Defense Investigator Academy
January 23-27, 2017
Five day Academy program
Criminal Defense Investigation: The Component Method & Case Management, Forensic Science Applications, and Capital Case and Penalty Phase Mitigation, Scenario Based Team Oriented Training - Instructors will consist of CDITC & CALI Cadre. This program promises to be the most exciting training event of the year! San Jose, CA. Registration opening soon!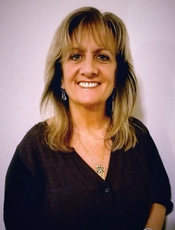 Karen S. Beers, BSW, CCDI, began her investigative career in 1996, also earning her Bachelor's in Social Work from Colorado State University (Magna Cum Laude). She is also a Board Certified Criminal Defense Investigator (CCDI) and certified in Medicolegal Death Investigations. In addition to being a subject matter expert in death investigations, her background, education and experience with victim advocacy and counseling are valuable assets in working with families and victims of traumatic events.

As a death investigator Karen was involved in the investigations of all manners of deaths and incidents, training under three Forensic Pathologists. From 2004-2006 she investigated and assisted with numerous death cases and scenes, and assisted with forensic autopsies.
Full Name, Title, Employer, Agency: -Karen S. Beers, Co-Owner of Associates in Forensic Investigations, LLC
Business Address: P.O. Box 200030, Evans, CO - serving northern Colorado and national consultations
Website: www.Forensic-Investigators.com
Email for contact purposes: beersks@deathcasereview.com
Education & Training: Education: AS, BSW, and Medicolegal Death Investigations
Training: Numerous Continuing Education Certifications
Experience: Began working with Dean Beers in 1996 as an assistant, then worked as a death investigator at our local coroner's office, then went back to the private sector and am now a partner in our investigative business.
Special Certifications and Licenses: Licensed Legal Investigator, Certified Criminal Defense Investigator, Certified in Medicolegal Death Investigations
Specialty and Focus: Equivocal Death Investigation, Personal Injury, Negligence & Death / Serious Bodily Injury in Civil, Criminal and Probate litigation
Please describe your most interesting or rewarding case? "There are several cases that have been either and or both interesting and rewarding. Every case is unique, some may seem "routine" until you start digging into the details. It is always rewarding when we can bring some sort of closure for families. Suicide is so heartbreaking and there is never a cut and dried case so to speak with suicide. Finding some answers to help ease the loved ones of the person who committed suicide is rewarding to see them be able to let go of some of the misconceptions and be able to inch their way back into living their lives again. It's a difficult path for the families, but it starts with one foot in the correct direction using the evidence in the case, not the speculations."
Why do you enjoy being an investigator? "I enjoy being an investigator because you can help people by using skills you personally possess such as intelligence, life experiences, intuition and then use your knowledge to be able to decipher the facts of a case. Some people think being an investigator is easy. They watch an episode of CSI or a special on Netflix, then figure it all out by watching the show. What these same individuals do not realize is the show is directing you toward a conclusion without giving you all the facts. It takes an unbiased, intelligent mind to see and work through pages and pages of information to find the facts in the mix of all the opinions and fiction in a case."
What does it mean to be a board Certified Criminal Defense Investigator to you? "You can assure your clients of the highest integrity, skill and background in the fact finding investigative component in the defense. Finding the facts in any case is of utmost importance."
Fun fact Hobbies, interests, etc : "I enjoy my grandchildren - they are still young enough that I can act like a kid and they think it's funny. My weakness is game playing, but something I enjoy. I like to draw/paint and anything artistic/creative to include singing and writing, when I can make the time to do so. I also enjoy exercising. "
The CDITC is honored to welcome the United States Military into our organization. We had the privilege to deliver the CDITC Certification Training to the investigative team of the Office of Chief Defense Counsel in Washington, D.C. The training was attended by Navy NCIS, Army CID, and Air Force OSI agents as well as civilian investigators assigned to the team.
The White House, Washington, D.C.
Golden Rule Award Finalist – CDITC Intern Investigator Program
"I commend you for your commitment to the American ideal of Service. Your efforts are going a long way toward healing and renewing your communities and serve as an inspiration to all who are striving to improve our world."
-
Bill Clinton -
President of the United States of America

Indiana Public Defender Council
"I secured Mr. Perron's services to conduct an eight hour intensive training program for criminal defense investigators here in Indiana. The program which Mr. Perron devised, organized and single-handedly taught was the best investigator training we have ever been able to secure for our investigator members."
- Jodie English, Attorney at Law - Training Coordinator

Commonwealth of Kentucky, Department of Public Advocacy
"Brandon Perron, the Executive Director of the CDITC, is a rare triple threat of a presenter.

He brings the rare combination of clear communication in preparation, strong substance and excellent showmanship.

He motivates and challenges investigators to perform at the highest level and take responsibility for their work and their role in the agency."
-
Jeff Sherr, Attorney At Law -
Education and Strategic Planning Manager


Colorado Public Defender

"We've heard from many attendees how much they appreciated the training. Your are an engaging speaker which made it possible for people to actually stay tuned in for the message. We really appreciate all you did to make this investigator conference such a success for us"

- John Goglach and Pam Sharp, training organizers for the Colorado Public Defender.

AGENCIES THAT HAVE PARTNERED WITH THE CDITC
TO FACILITATE TRAINING
Government Agency Members & Participants:
United States Department of Defense (DOD) - US Military Office of Chief Defense Counsel


United States Government - Federal Public Defender

National Indian Gaming Commission, Department of the Interior


State of Virginia - Department of Criminal Justice Services

State of Colorado - Public Defender Office

State of Illinois, Cook County Public Defender - Chicago, IL

State of Connecticut - Public Defender, Quinnipiac Law School

State of Indiana - Public Defender - Indianapolis, IN


State of Ohio - Public Defender

Kentucky Department of Public Advocacy - Frankfort, KY


State of Minnesota - Public Defender

State of Iowa, Public Defender


State of Florida 2nd Judicial Circuit Public Defender, Tallahasee, FL

State of Florida, 4th Judicial Circuit, Public Defender, Jacksonville, FL

State of Florida 5th Judicial Circuit Public Defender, Ocala, FL

State of Florida 8th Judicial Circuit Public Defender, Gainesville, FL


State of Florida 9th Judicial Circuit Public Defender - Orlando, FL

State of Florida, 11th Judicial Circuit Public Defender - Miami, FL


State of Florida, 13th Judicial Circuit Public Defender - Tampa, FL

State of Florida 19th Judicial Circuit Public Defender - Fort Pierce, FL

State of Florida, 4th District, Regional Conflict Counsel

State of Missouri, Public Defender

State of Wisconsin, Public Defender

State of Massachusetts, CPCS Committee for Public Counsel Services

State of Georgia, Public Defender

State of North Carolina, Public Defender

State of Arizona, Public Defender

State of Louisiana, Public Defender

New York State Defender Association, New York Public Defender

State of New York Public Defender Association

Ontario County Public Defender, State of New York

State of Arkansas, Public Defender Commission

State of South Dakota - Public Defender

Professional Association Partners & Participants:
NDIA - National Defender Investigator Association

NAIS - National Association of Investigative Specialists

TCDLA - Texas Criminal Defense Lawyers Association

FAPD - Florida Association of Public Defenders

NALI - National Association of Legal Investigators

PAWLI - Professional Association of Wisconsin Licensed Investigators

SCALI - South Carolina Association of Licensed Investigators

LPDAM - Licensed Private Detectives Association of Massachusetts

FALI - Florida Association of Licensed Investigators

TALI - Texas Association of Licensed Investigators

CALI - California Association of Licensed Investigators

NCAPI - North Carolina Association of Private Investigators

CALPI - Connecticut Association of Private Detectives

GAPPI - Georgia Association of Professional Private Investigators

IAPI - Iowa Association of Professional Investigators

MCPI - Michigan Council of Private Investigators

ISPI - Indiana Society of Professional Investigators

SDBA - South Dakota Bar Association
Educational Institutions
University of North Carolina at Chapel Hill
Indian River State College
Kaiser University

Private Agency Members & Participants
:
Ashenoff & Associates - Miami, FL
Case in Point Investigations - Manchester, NH & Boston, MA
I.R.I.S. LLC - Hartford, CT
Investigative Support Specialist, Inc - Stuart, FL
Fairfield Investigations, Jupiter, FL
Call 1-800-465-5233 to schedule a training event at your location.